Vrijdag 19 april 2019, 15:36 • 50 keer gelezen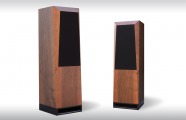 De Héritage3 is de eerste home entertainment-luidspreker van PSI Audio. Gebaseerd op de technologische expertise van meer dan 40 jaar luidsprekerontwikkeling. De Héritage3 combineert gepatenteerde technologieën zoals CPR en AOI met een fraai uiterlijk en een geheel nieuw elektronisch circuit.
Vrijdag 12 april 2019, 17:51 • 37 keer gelezen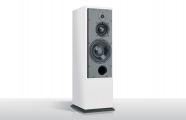 Onderstaande tekst hebben we vertaald met Google Translate en hier en daar aangepast. Het is een artikel uit What Hifi.
Our Verdict: The ATC SCM50s have been our reference speakers for more than a decade and for good reason
For
- Honest, balanced performance
- Dynamic ability
- Rugged build

Against
- Not the most stylish speaker
Dinsdag 02 april 2019, 11:06 • 244 keer gelezen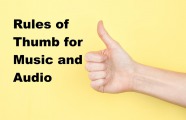 Rules of thumb for music and audio by John Siau/

As an engineer I like to use "rules of thumb" to make quick estimates that help explain what can be expected from the physical world around me. These rules of thumb are easy-to-remember approximations that eliminate the need for complicated and needlessly precise calculations. If you learn a few key rules of thumb, you can gain a tremendous understanding of the world around you. For those of you who feel discombobulated by the complexities of high school physics, there is hope! I encourage you to step back and take a fresh look at the world around you. If you learn a few simple rules of thumb, you can begin to unravel the mysteries of physics while amazing your friends and yourself.

Read the article..
Donderdag 07 maart 2019, 20:42 • 456 keer gelezen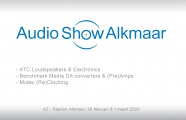 Volgens het KNMI wordt het dit weekend regenachtig en waait het stevig. Het uitgelezen weertype om eens lekker rond te hangen op een audioshow. In Noord Holland vind je er een. Audio Show Alkmaar wordt alweer voor de elfde keer georganiseerd. Let wel, het betreft een consumentenshow. Je treft er Hifi luidsprekers en apparatuur die het Klubbenniveau ontstijgen.